Our Lil' Samurai Program will teach your child to be a happy, healthy, balanced young person. We teach decision making skills and good habits that will last a lifetime. We teach the traditional martial art's values such as respect, discipline, honor & integrity. We also have a lot of fun with games, drills and exercises designed to help the mind, the body and the spirit!
We have the most qualified instructors in North County. Your children are under strict supervision in the clean, safe, disciplined environment of our academy.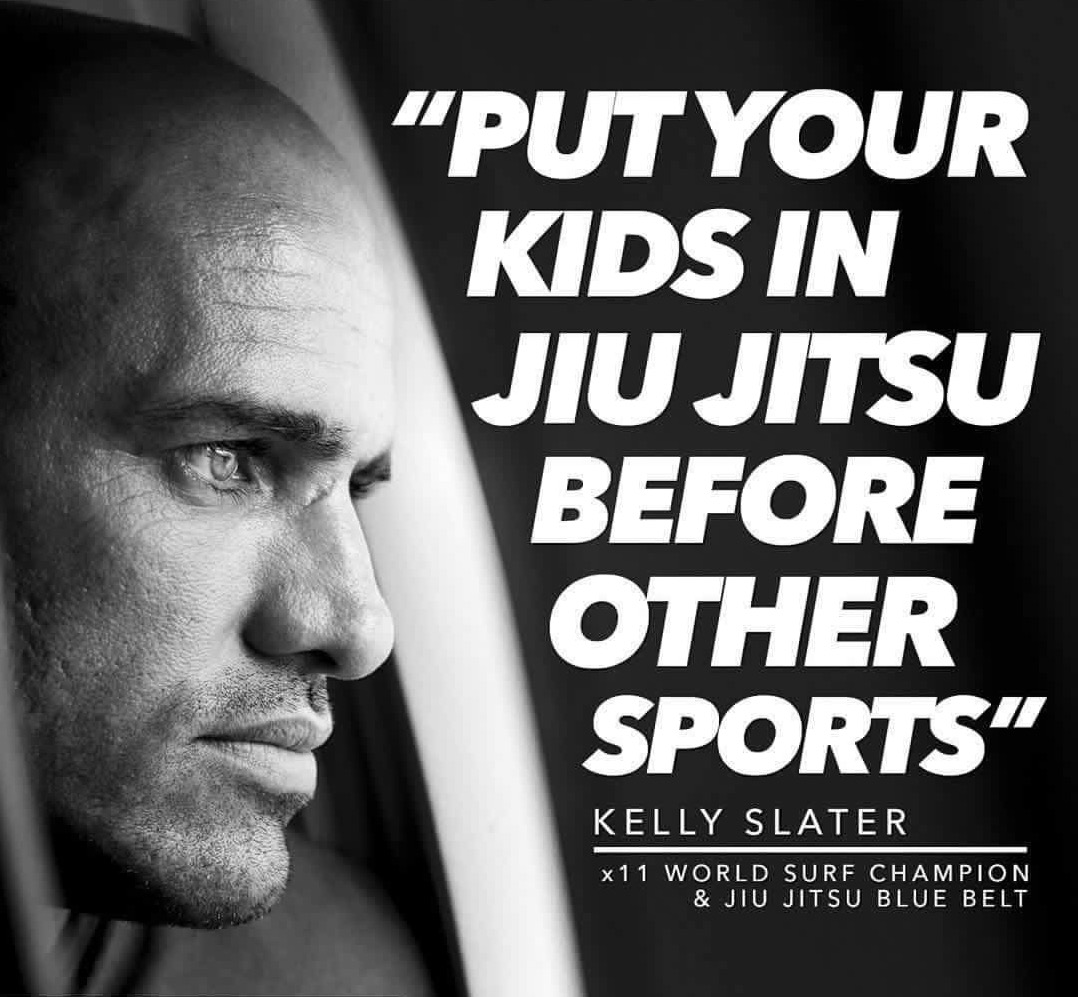 Jiu Jitsu for little kids
ages 4 & 5 years old
ages 6 – 8 years old
Our two youngest age groups. We primarily focus on self defense and positional Jiu Jitsu with the little ones. Sportsmanship, focus and following directions are also key components of the class structure with these little guys and girls. But, don't think for a minute that we don't have a ton of fun! This class meets 3 times a week.
Jiu Jitsu for kids
ages 9 – 12 years old
With this age group the kids usually seem to be more motivated and focussed on the technical and competitive side of Jiu Jitsu. As well as, having a better understanding of the actual objective of both Jiu Jitsu and self defense. Bullyproof your child today! Class meets 3 times a week.
Jiu Jitsu for teens
ages 13 and up
The teen students follow the same self defense and Fundamental Jiu Jitsu curriculum as the adult students. Our program is designed to build self confidence as well as technical ability, to unlock your child's true potential! Class meets 3 times a week.
Questions? Give us a call at
760-547-4087
We look forward to speaking with you.
The IBJJF Belt System
All of our children's programs here at Oceanside Jiu Jitsu follow the strict guidelines for belt promotions set forth by the IBJJF (International Brazilian Jiu Jitsu Federation). The IBJJF belt system is not only intended to show a child's rank or progress, but also serves to motivate the children in a Martial Art where it can take an adult 10 years of consistent training to achieve the rank of Black Belt.
If you have any questions regarding the belt system, please don't hesitate to ask.